Interesting New Class on Web Accessibility - Tue., 10/12, 6:30 p.m.
Free and open to public. Attention web developers, nonprofit administrators, business owners, interested individuals! Don't miss this interesting and informative class! What is web accessibility? How do persons with disabilities access the web (visual, auditory, motor/mobility, seizures, cognitive/intellectual)? How can your organization ensure its web content is accessible to all, and meet legal obligations? What is Section 508 and where is the Americans with Disabilities Act headed? What are the Web Content Accessibility Guidelines (WCAG 2.0)? What are common web development errors to avoid with regard to content and accessibility?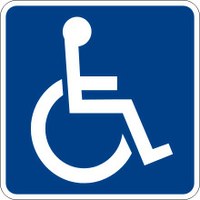 DCN classes are free and open to the public. To register, please contact 750-1170 or admin@dcn.org.
DCN classes are held in the City Training Lab at 600 A Street (between City Hall and the Senior Center). Enter the courtyard on the south side of the building; the lab will be the first door on your right.
Participants will learn about the numerous and unique ways that many individuals access web content

Participants will be introduced to screen readers that are used by (mostly) blind computer users

Participants will learn about access to the internet by persons with physical disabilities

Participants will learn of potential legal obligations:

Section 508

Americans with Disabilities Act (where ADA may be heading)

Participants will be introduced to the Web Content Accessibility Guidelines (WCAG 2.0)

Participants will be introduced to common web development errors with regard to content and its accessibility

Participants will be able to bring what they learned back to their web teams so that accessibility can be a part of web content for their organization
Document Actions