Listen to Kimball Sargeant talk about DCN and technology on local KDRT radio. [Podcast]
Kimball Sargeant, DCN's immediate past president and one of the first people in town to have a web address nearly 20 years ago, talks about the network and technology on "Davisville."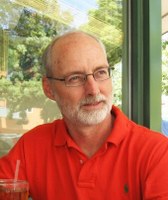 "Davisville," hosted by Bill Buchanan, airs on Mondays at 5:30 p.m., Tuesdays at 4:30 p.m., and Wednesdays at 10:30 a.m. and 10:30 p.m. The interview with Sargeant — an attorney who is interested in technology, but does not see himself as a technologist — will air through Jan. 26. It can also be heard anytime (look for the Jan. 17th program) in the 'Davisville' archives at http://www.kdrt.org/node/4550."
DCN, a volunteer-run nonprofit, started in 1993 with a Caltrans grant to look into telecommuting, a new idea at the time. DCN has evolved, and among other things now provides free website tools and training to more than 200 Davis nonprofits.
Document Actions