Celebrate Davis with DCN
DCN will have a booth at Celebrate Davis on Thursday, May 17, 4:30-9:00 p.m. Our theme this year will be "What's New at DCN". Come visit us and tell us what's new with you!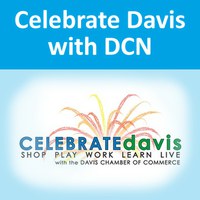 Since 1993, Davis Community Network, as a nonprofit organization, has been providing internet-related services and support to local nonprofit organizations, public agencies, schools and individuals to connect, engage, and build a stronger community. We continue to bring the latest effective and practical web-based tools to support community building efforts. Ideas for many of these tools and training have originated from the dialog with the community. Please join us at Celebrate Davis to tell us what's new with you, and let us share "What's New at DCN"!
Document Actions