DCN Class - DCN Tools For Your Organization - Tue, 4/16/2013
Discover DCN's free Web/Internet Tools for your organization. DCN can offer your nonprofit or community group a website template with a calendar and an email list service. It's local and it's free! Come and find out how you can serve your constituents better by using the DCN Tools.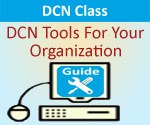 Date & Time: Tuesdayy, 4/16/2013, 7:00-8:00 p.m.
Location: DCN classes will be held in a classroom in the Technology Department Lab of the Davis Joint Unified School District. The street address is 526 B Street, but the lab is closer to C Street where curb parking is available. Look for the building next to (north of) 515 C Street. The lab is the first door on your right with "Training Room" on the door. (See map and directions.)
Instructors: Jan Meizel and Anne Hance
Registration: Admission is free. Space is limited. Registration is required to ensure sufficient handouts will be available.
Document Actions