Change Password to Your Web Calendar - How To
Log in to your web calendar by adding "/edit" to the end of your calendar's web address (e.g. http://events.dcn.org/YourWebCalendar/edit). Then hit the return-key.
From the options near the top right corner, select "Change Password". In the pop-up window, enter your new password, confirm with the same password, then hit the button for "Change Password."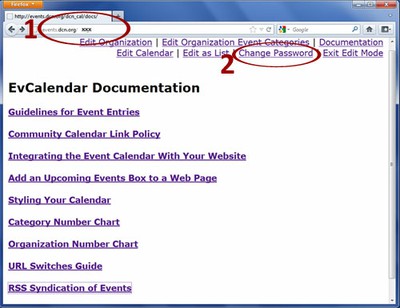 Document Actions