Celebrate Davis with DCN - photos and thanks
Very glad to see many of you there! Thanks to DCN volunteers for staffing our booth -- Tsui Chang, Jim Frame, Sheila Evans, Teri Greenfield, Rob Nickerson, Kari Peterson and Kimball Sargeant. Thanks to Scott Alumbaugh for the beautifully designed posters, flyers, and t-shirts.
"Social Media" is this year's DCN theme at Celebrate Davis. In addition to a grand prize drawing for all DCN's Facebook fans, DCN offers two free classes on social media - "Social Media 101" and "Nonprofits and Social Media."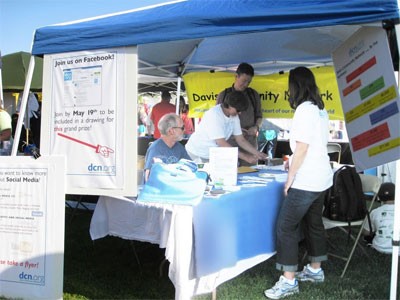 The grand prize includes a laptop case filled with goodies such as a $20 gift card for downtown shopping, an 8GB USB drive, a DCN t-shirt, screen mitts, and sticky pads.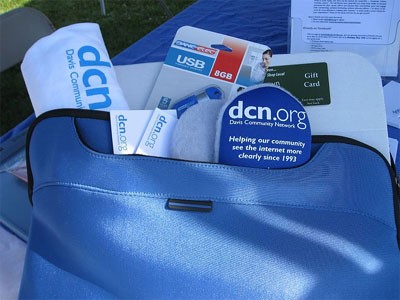 From left: Bev Sykes (former DCN board member), Kimball Sargeant (DCN president), Kari Peterson (volunteer extraordinaire), and Teri Greenfield (chair of DCN's Outreach and Promotion Committee).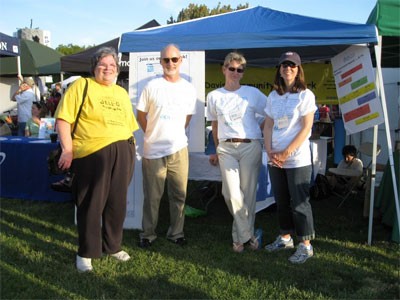 Thanks to the many others who stopped by to say hello! What beautiful weather for this outdoor event at Celebrate Davis!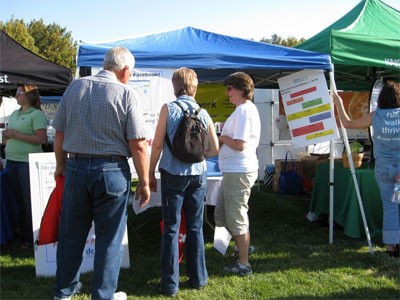 Document Actions